Can VoIP Phones Work Over Wi-Fi
When it comes to Voice over IP it can provide substantial savings on your telephone service by allowing you to use your business telephone over the internet instead of a traditional telephone line.
At K&B Communications, a question we hear often can my VoIP Phone work over Wi-Fi. This question we hear a lot from small businesses that are looking to change a traditional analog system to a VoIP but may not have all the wiring in place
So can you use Wi-Fi in place of wiring for your VoIP phone system?
The answer is YES but there are some things you may want to think about.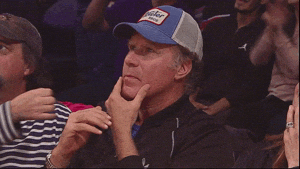 1. It Depends on the Phone.
Some of the phones, even the new ones do not support a wireless connection. The phones that do support Wi-Fi will have wireless built into it or can add a WiFi adapter that provides the option to work over Wi-Fi. Which usually plugs into the back of the phone that gives it the ability as a Wi-fi receiver. The adapter must be branded by the same phone provider.
2. Things to be aware of you must have great WiFi equipment
You must have a great signal if you are having issues with your current Wi-Fi. If it currently fluctuates, you will have the same issues with your phone. If you notice that your business works better actually plugged into an ethernet cable, it may be something an IT professional can fix. Your VoIP system is more sensitive than your other devices.
We do not recommend more than 3-5 Devices on your Wi-Fi network. Once you go over 5 devices over the network it may have more downtime. It is important that your business has a decent router, that way your business isn't at risk of drop calls.
3. We are not a fan of wireless desk phones
We are personally not a fan of going wireless when it comes to your VoIP system at K&B Communications we believe a hard-wired ethernet cable is best but for whatever reason. That is not an option for your company to have your phones wired, we recommend getting a cordless IP phone.
Yealink and Panosonic make an excellent cordless IP phone. These options are usually not free from the carrier but typically you can get a pretty good deal.
Cordless IP phones don't normally have the same features as VoIP Desk phones. Cordless IP phones also don't have the ability to have more than 3-4 lines, but if you really need a wireless phone it could possibly be your best option.
At K&B Communications we can help your business with a modern phone solution that can grow with your team, make professional calls anywhere. If your business is in need of a new phone system we can help.
Call us at 702-952-2711